Superb sailing conditions greeted the four fleets sailing at Bala over the August bank holiday weekend.
With 25 boats in the Handicap fleet, ranging from Fireballs to Toppers, it made it tricky for the race team to get the race lengths right, but by using average laps, most races averaged just about one hour.
The overall winners were Terry Flannagan & Dave Thomson of Penine SC in a Scorpion, then Ann Whitfield & Paul Newman also in a Scorpion again from Penine SC, followed by Keith McDonald & Andy Brittain in a Fireball from Small Heath SC
The Asymmetrics had a smaller entry of just 12 boats, but all seemed to enjoy the long windward leeward courses. The winners were Mike & Alex Cleaver from Bala SC in an F18 catamaran, then Paul Fuller & Victoria Rose in a Laser Vago SD from Redditch SC, then one of the new members of the SB20 fleet that is rapidly growing at Bala, sailed by Alan Williams, Dan Partington & Kurtis Hilton.
For the Supernovas it was only a 2 day event but the 10 boats entered enjoyed some close racing. The overall winner was Matt Biggs of Blithfield SC, with 6 first places, followed by an equally impressive Andrew Snell of ASA, with six second places, then in third, came Alan Bull of Seafarers.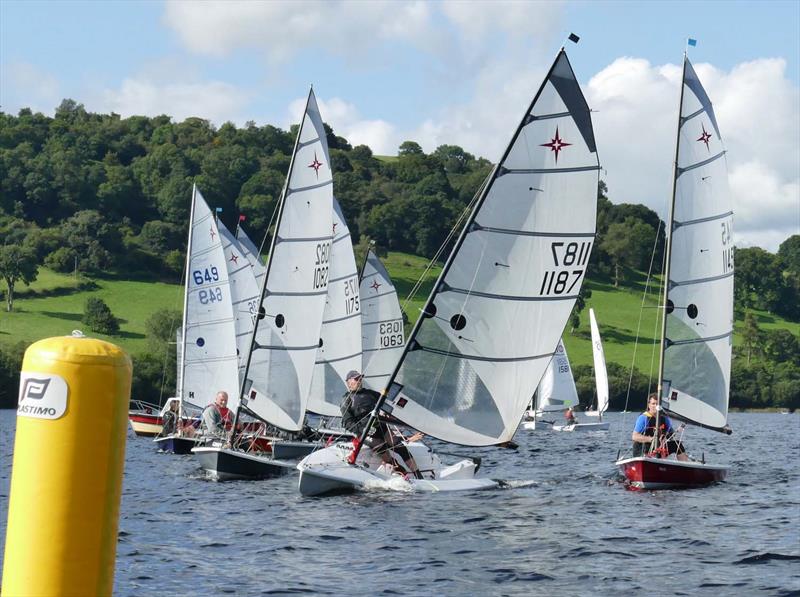 Bala August Regatta – photo © John Hunter
For the RS Aero fleet it was a three day event. Final places were decided on the very last race. & by that time the wind was blowing a good force 5. Ian McGonigal of ELYC, took the eventual win, followed by Andrew Molyneux of Huddersfield SC, & then Steve Stewart of Yorkshire Dales.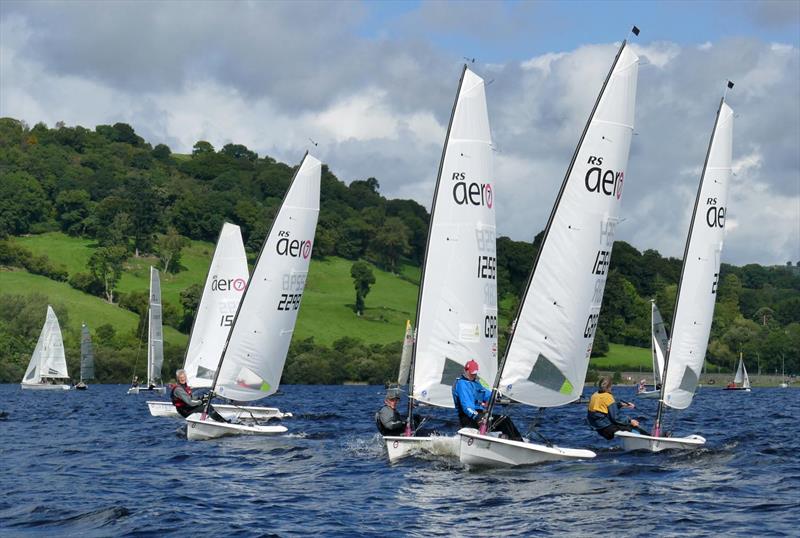 Bala August Regatta – photo © John Hunter
Full results are available on the Bala Sailing Club website, www.balasc.org.uk