The first date for the Massacre had to be cancelled due to floods, then the re-run looked like it may have to be cancelled due to lack of wind.
But after a postponement of one and a half hours, the race did get under way, but with the pursuit format changed to a handicap race. It was difficult to predict corrected positions due the wide range of boats sailing, the slowest being a Solo (two laps) & the fastest a Formulae 18 Catamaran (four laps).
When all the numbers were crunched and average lap times calculated, first place went to Elizabeth Potter from West Kirby Sailing Club in a Devoti D Zero. In second place it was Miles Thomas from Bala SC in a Solo, then Julian Bridges & Kate Jones in a Flying Dutchman from Clwb Hwylio y Felin Heli.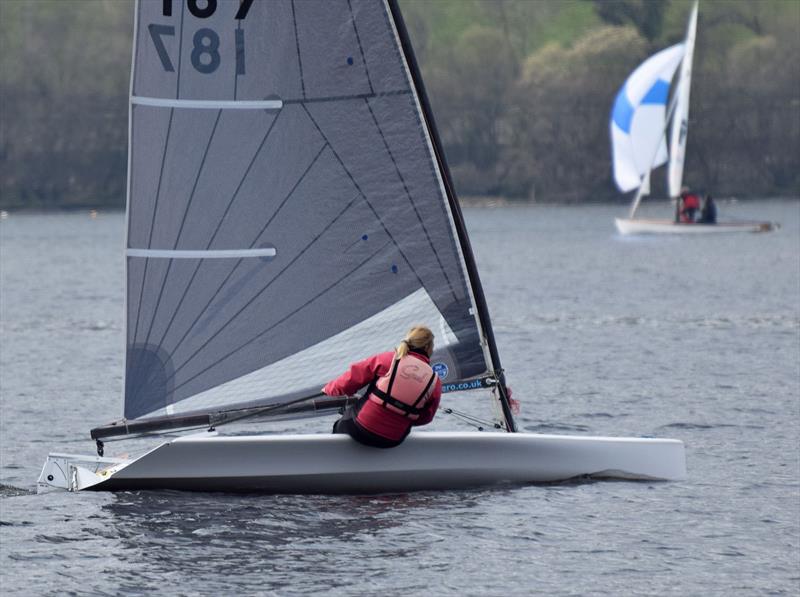 Bala Massacre 2019 – photo © John Hunter
Overall Results: Full timings at balasc.org.uk
Pos
Helm
Crew
Class
Sail No
Club
1
Elizabeth Potter
DEVOTI D ZERO
187
West Kirby
2
Miles Thomas
SOLO
4342
Bala SC
3
Julian Bridges
Kate Jones
FLYING DUTCHMAN
380
Clwb Hwylio y Felin Heli
4
Paul Allen
Jude Allen
FORMULA 18 CATAMARAN
1825
Bassenthwaite SC
5
Martin Wright
Chris Wright
505
8780
Bala SC
6
Dan Partington
WETA TRIMARAN
631
Bala SC
7
John Hickman
SHADOW X CATAMARAN
75
Bala SC
8
Mike Allen
A CLASSIC CATAMARAN (NON FOILS)
96
Bala SC
9
Owen Cox
A CLASSIC CATAMARAN (NON FOILS)
72
Bala SC
10
Richard Allen
DART 15 DX CATAMARAN
1226
Bala SC
11
Jon Williams
Alex Rogers
FLYING DUTCHMAN
387
Clwb Hwylio y Felin Heli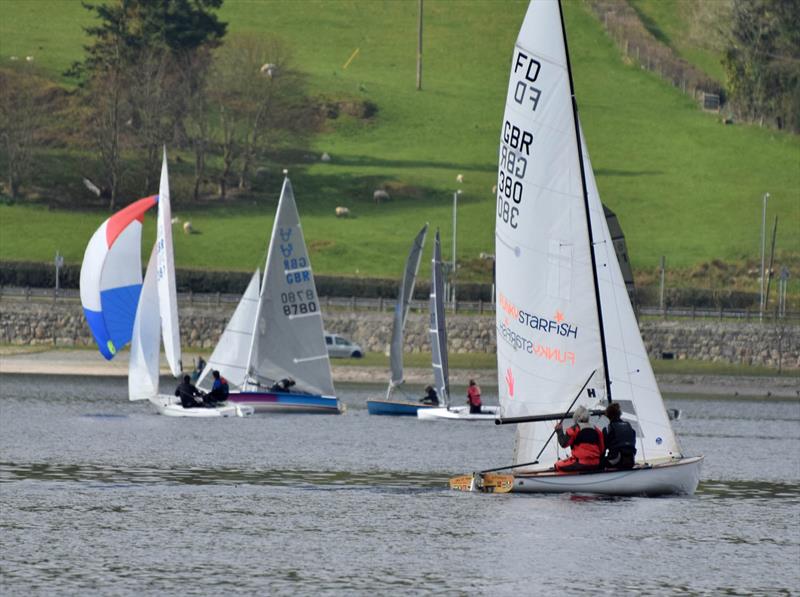 Bala Massacre 2019 – photo © John Hunter